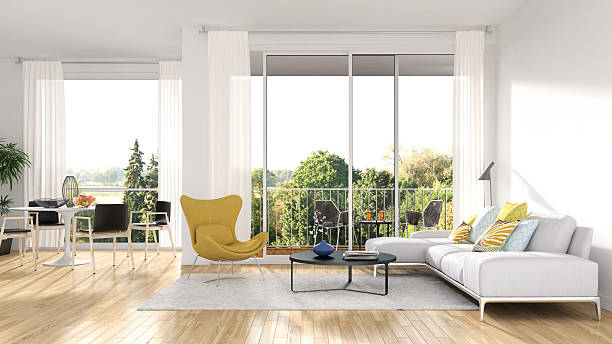 Exploring Summer Home Design Ideas
Summer is a favorite time of year for many. It is when we go outside a lot and have fun and with warmth and light and life. We usually like to take summer right inside our homes by adding some really beautiful colors and patterns for our seasonal design projects. now definitely, you can do many things and it's all up to you to decide, but there are certain basics that will do well to guide you.
Here are a few pointers for creating the most amazing summer feels inside your home this year:
Plenty of Light
Light is the first ingredient of a summery home. Sunlight can't be imitated so think of ways to allow more light in. Perhaps get new windows or maybe install skylights if there's adequate space.
Vibrant Colors
Summer is essentially about color and attribute, and there's no more effective way of proclaiming your love for this season than by splashing your home with a variety of sunny shades! Picture bright yellow, greens, oranges and the like – these are all typically related to summer. Also add bold prints and clashing colors – and don't forget the flamingos and pineapples!
Palm-Inspired Designs
Among the most summery touches you can possibly add to your seasonal house decor is palm leaf print. Palm leaves are great, especially at lending a stunning tropical vibe to your home. They can sure make you feel as if you are on some amazing and idyllic island paradise on a vacation. Hang a palm leaf garland as well, maybe bring out the cushions and have some attractive palm leaf fairy lights!
Light and Breezy
For your ultimate summer vibe, maintain a light and breezy vibe in your home the entire year. You can get this result if you only use neutral shades everywhere and then simply accessorize with one bold color or two. To make your house feel larger and warmer, you can start by sticking to a clean and simple design.
Watercolor Paintings
Through watercolor paintings, you can add more spice to your summer home design. Imagine putting watercolor prints into your home to suit fit the various themes of your rooms. For instance, for the kitchen, you can combine green and purple or anything that will bring the outdoors in. Watercolor is so beautiful yet simple and perfect for summer feels, plus you can purchase it as wallpaper!
Plants
If you're really keen on creating a summer feel to your home, add plants all over your house. Good picks are flamingo flowers and other bright-colored blossoms and some dark green succulents. With plants, it's like the outdoors has entered your home.
…