---
Bountiful Crops From Your Vegetable Garden Planting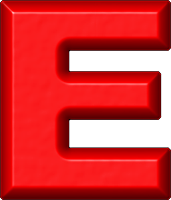 Imagine harvesting fresh, healthy organic food every single day. You can do it more economically and efficiently in an ecologically friendly garden than in a more traditional one. Your plot will be full of fresh organic produce that will save you a fortune, reducing that excessive food bill at the checkout.
In our natural ecosystem, the soils of our forests are not turned every season, no one plants seeds and the plants are not sprayed with toxic chemicals. Our vegetable garden planting could and should be grown in a more environmentally and ecologically friendly way. Mother nature has been looking after the planet in this way for millions of years. We need to take positive action now to make a difference, live economically, live healthfully, while also helping the planet.
There are challenges, yet to grow an abundant supply of organic produce is easy, our traditional gardeners need convincing. With hardly any planning, it is not difficult to harvest fresh produce even in the dead of winter, unlike people in similar areas who strip their gardens back to bare soil. You will be sourcing the likes of your perennial lettuce and spinach beet and broccoli, year after year without the effort of spring planting.
Saving Money
Variable, because of the size of your family, you can save a considerable amount of money per year, growing your own vegetables. Once established you will be able to continue harvesting abundant quality food without spending much, if any money to keep your vegetable garden full of lush green foliage. The only modest down side is the cost of establishing your vegetable garden. You may have access to some of the raw materials for free, or you may have to buy them.
Your starting costs are a border for your plot, (timber or commercially produced plastic garden borders sold in hardware stores), hay, rich organic fertilizer, lucerne hay, a few plants and seed. Compost and newspaper should be free.
Imagine how much time you will save not needing to pop down to the shops to buy fresh food. We are all aware that the price of quality food is always on the increase. Your plot will give it to you in bucketfuls, absolutely free. You have a vegetable garden dense with fresh produce, when a plant is removed for eating, the small empty space that is left is quickly covered with compost. There is little left to do.
You do not pay for your compost. You create your own You do not pay for fertilizer. Your compost is a soil conditioner and contains beneficial soil organisms which are critical for soil fertility. You do not pay for pesticides. The make-up style of your plot makes it very difficult for pests to see and smell their target. The cost of your plant and seed bill diminishes over time. There is an initial expense in purchasing these, but as your plot develops, your cost diminishes. Your vegetable garden planting requires less watering. The nature of this formation means the plot creates an ideal environment for humid conditions.
You will have established an easy vegetable garden planting method for you to be able to harvest and enjoy quality healthy organic food every single day for free, saving yourself $1000's each and every year. Remember, you don't have to buy fertilizers, pesticides, when established possibly not even seeds or plants, and it requires less watering.
Grow and enjoy your Harvest
Paul A Jay